CATERING SERVICE specialized in Wine Tastings
Montreal & Regions
Why it's SO IMPORTANT
90% of wines need contextualization, a balance to offer the best of themselves. It is therefore imperative to offer food during a wine tasting. If only to compare the possibilities of food/wine pairings and understand why some work and some don't.
With our popular Grand Tasting (7 wines), you will learn 4 of the most important wine pairings everyone should know. If you don't provide the correct food, you will miss that unique opportunity.
The four mistakes not to make
Having organized over 1,000 wine events, we've experienced a wide range of food choices that have left a bad impression.
Food they rarely eat like; canapés and sophisticated/complex dishes. Learn about wine pairings you are likely to repeat.
Short-live taste. If the flavour of your food doesn't last longer than 5 seconds in your mouth, the pairing is impossible.
Not enough choices. All the same type of food.
If you don't choose the wines, how will you be able to create a pairing?
And that's the point of why we are offering this essential service. If you are to pay for a wine tasting, may as well do it right.
Ideally, you want to live an experience, you will want to recreate, over and over again. That's the basis of our wine tastings; create an event similar to what you're used to but with a few added details: like food and wines. It's much easier to pivot than to have to relearn and redo everything we know.
Indeed, most of our wine tastings are around a table, like you might do on Sunday with friends and family to share your meal. It just happens to be that for this particular event, you have a wine and food specialist to guide you through your meal with the wine pairings. The best food and wine of his selection.
A very French concept
In France, going to the market and getting fresh food for the day is still part of our culture. Back home, we cook a simple meal based on the freshest of ingredients. We call it "cuisine de marché". And it's exactly what we offer you with our catering service.
Simple dishes – so that you can do it yourself and impress your next guests.
Highest quality food – we know where the French chefs and expats buy their food. 😊👍🏼
Fresh food from the Atwater market and restaurant the Bleu Raisin in Montreal.
We practice what we teach!
On the date of your event, just before getting to your event, we will be passing by Atwater Market and Bleu Raisin. With whom we've worked for the last 12 years to bring you the following:
Here is an example of what we offer:
| | | |
| --- | --- | --- |
| Cod/soles brandades | Sauerkraut with Bacon | Duck breast |
| Creamy salads (vegetables, pasta, potato, poultry) | Two to four selections in the three cheese textures from Fromagerie Hamel | Beef Filet Mignon |
| Shrimps and salmon | Selection of homemade sausages | Terrines, pâtés, rillettes and various mousses |
| Poultry with avocado | Meat loafs | Ballottine of foie gras |
and much more.
This list is not exhaustive and may vary depending on the fresh products at the market.
It is a very satisfying, diverse and nutritious cuisine that leaves no one hungry. We also have considerations for vegetarians, as well as lactose/gluten intolerant.
It's a selection that keeps the atmosphere of your event warm and friendly.
All dishes come in Quality Serving Plates, ready to be placed in the centre of the table. Your guests will be invited to help themselves with the different dishes to pair with each of the wines served.
This homemade cuisine is designed to inspire your guests to replicate these food and wine pairings in their own homes.
Price per person, from $24
How it works!
Step 1 – Decide the allocated budget for the food component of your event

Step 2 – Have an oven and/or microwave for a quick warm-up (optional)

Step 3 - Place on the table for your guests to enjoy!
All we require is your allocated budget for the food component of your event, and, with this amount, we'll take care of procuring all the dishes needed to enhance your wine-pairing journey.
For meal replacement, we recommend a budget of $30+ per guest, depending on their appetite and time of day.
Regardless of your budget, it's always a wide variety of French cuisine to suit all your guest's tastes.
You're not required to select from our extensive selection, as we don't know what will be fresh at the market on the day of your event. All we know is that it will be delicious! 😊
Our Most Popular Dishes
Feel free to tell us what you prefer, BUT it really depends on what will be fresh at the market on the day of your event.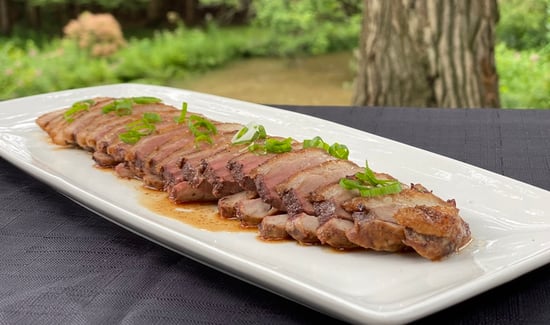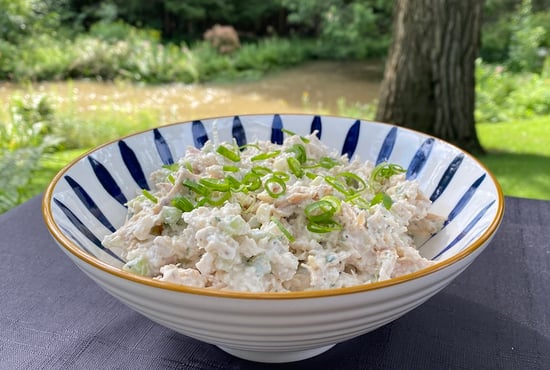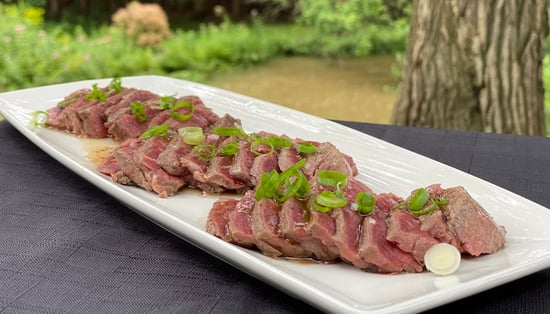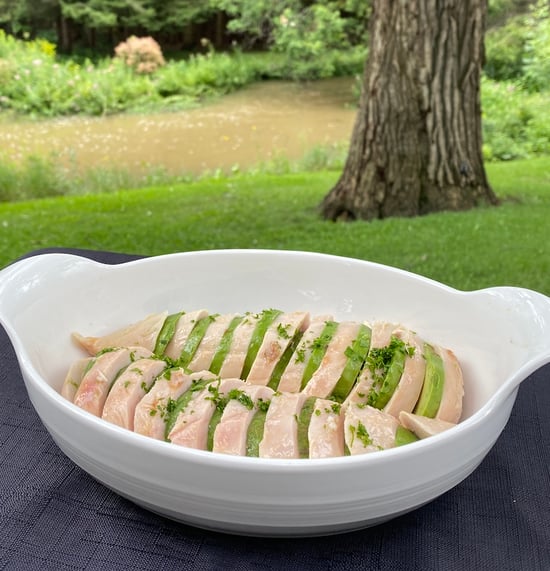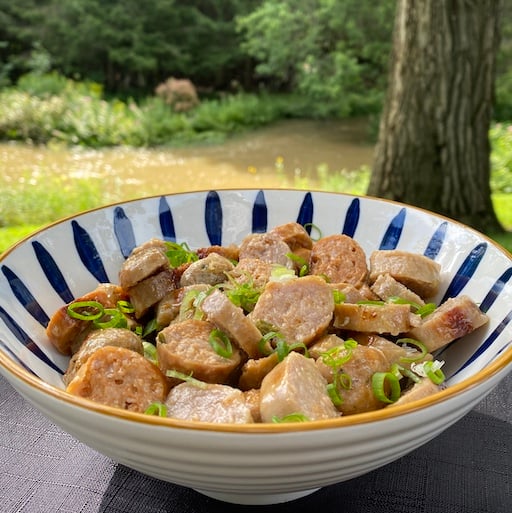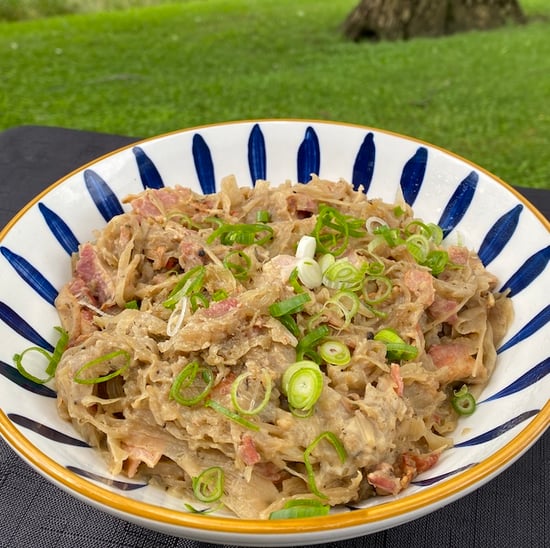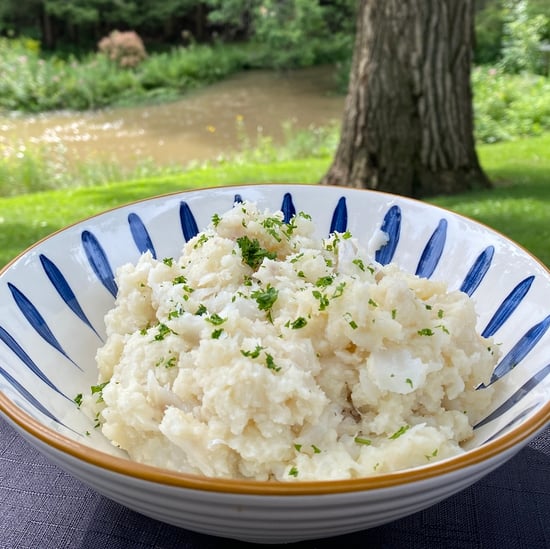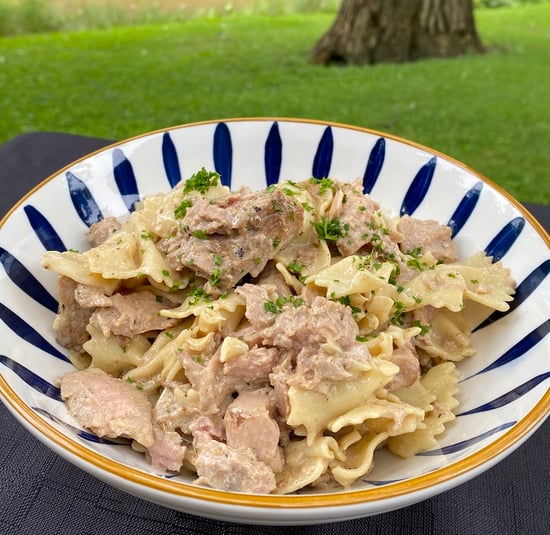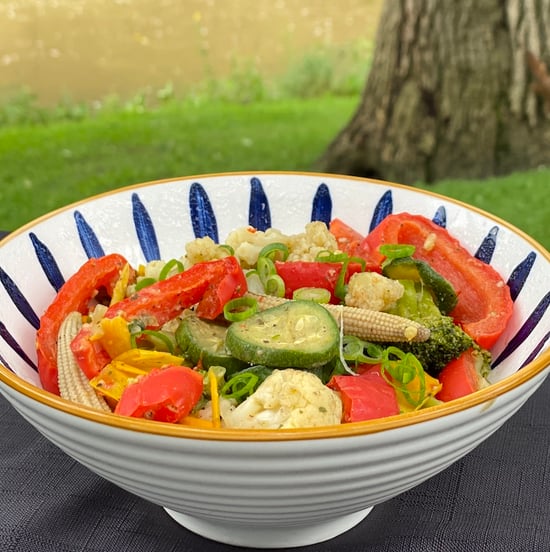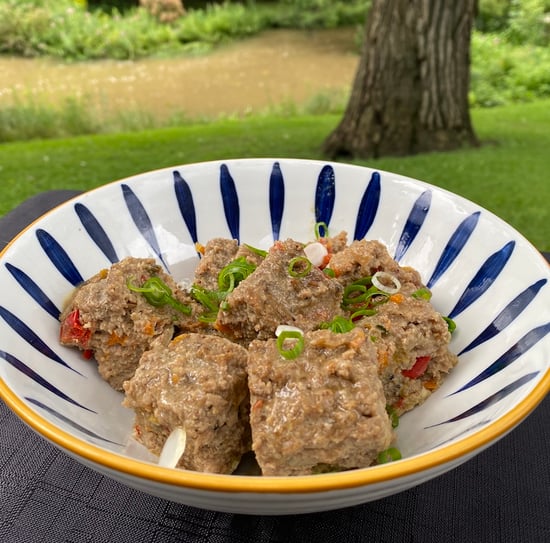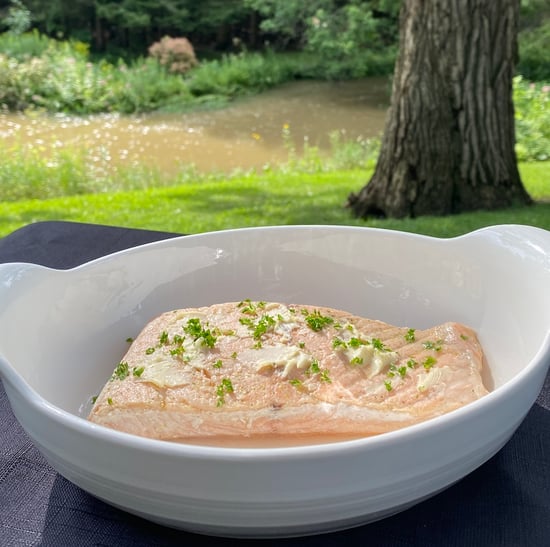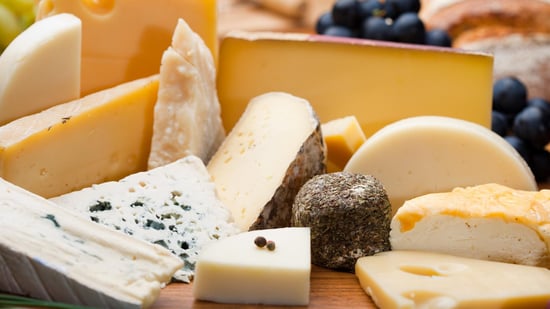 Cheese Plateau
From Fromagerie Hamel
If you prefer Finger Foods,
We've got you covered!
Best suited for:
5 à 7
Standing up visitors
Cocktail Parties
Remember, while finger foods are undeniably delicious, they're more like delightful treats than full meals.
Treat yourself
to a Wine Tasting at Home

With friends and family to learn, parties, birthdays, bachelorettes, anniversaries.

We customize our services to accommodate groups of all sizes and types.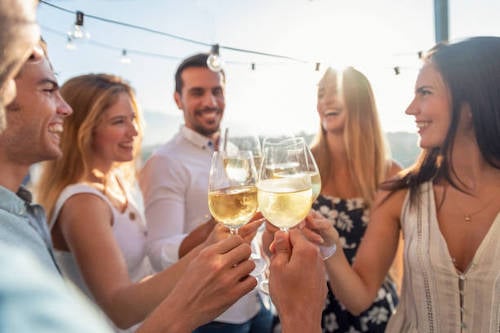 10 guests or less?
From $600 for your whole group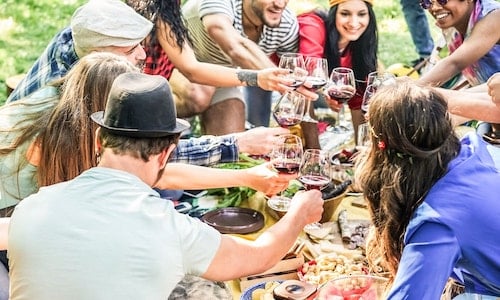 11 guests or more?

Which foods will enhance your wine-tasting experience?
Our catering service was created to make things easier for you, so you can avoid disappointment. Like, "If I had known!" 🤷🏽‍♂️. To allow you to have the ultimate experience without having to cook or hire another person for your big day. In short, get an all-inclusive at a lower cost.

Either way, if you're still considering providing your own food, keep in mind that wine pairings are different from other foods you're likely to prepare.
Wine is also a condiment to enhance the food we eat. Therefore, the food you cook should lack some flavouring, on purpose, to give a chance to your wine to do its job.
Here are a few tips:
Never use lemon, lime, vinegar, balsamic or any other acidic ingredients. Serve them separately if you must.
Avoid spicy foods and keep neutral flavours that are not too pronounced. Make sure the intensity of your flavours is the same as the wine.

For our wine tastings, always choose moderate-intensity food.

Don't use any sweetness to go with dry wines.
The taste of your food needs to last more than 5 seconds in your mouth. Any dish with a sauce, cream, drippings, or cooking juice helps. Avoid dry food.
Have plenty of choices to experiment with the different types of wines.
Serve food that you are used to eating. That way, you will know what types of wines go best with your favourite dishes.
Here are some suggestions for food:
Creamy salads (potato, poultry, pasta, etc.)
Seafood, fish, shrimp, salmon, etc.
Cheeses of all textures with moderate-intensity tastes
Juicy sausages
White meat like chicken, duck, pork
Meatloaf, beef, veal
Terrines, pâtés, rillettes and mousses
Each wine should have at least 2 to 4 foods to pair with it. In the case of our popular Grande Tasting, there will be 7 wines. Which will be served in crescendo: from light to intense.
The first wine we will serve doesn't need food. It's an apéritif wine.
Wines 2 & and 3; need light fish/seafood and white meat.
Wine 4; cheeses and pâtés
Wine 5 and 6; red meat, sausages, pork a bit more intense in flavouring.
A good variety of dishes will allow you to compare what works and what doesn't work.
Placing all the dishes in the centre of the table from the start will allow you to come back later and try again with other wines. For example, "Does the salmon that benefited from the acidity and minerality of white wine #2 work just as well with the light fruity red wine #5?"
Cheese and Wine tasting is a myth
Wine and cheese tastings are nice if you have mostly semi-sweet, sweet, or sweet wines to discover. Dry wines do not have enough creaminess to make cheeses more digestible and pleasant to the palate. Having cheeses in your selection is therefore an excellent way to demonstrate this phenomenon, especially if you have an astringent wine compared to a soft, creamy one.
Variety of food is the key. I'm sure some or most of your guests would also appreciate some red and white dry wines to taste as well.
The context is just as important
Full meal or finger food? Standing up or sitting around a table?
As the organizer, you must liven up the evening. If you spend your time in the kitchen preparing dishes, it's an unpleasant wait for your guests.

The formula we recommend is to go to the market, pick up the food, unpack it and place it on trays in the centre of the table. It's easy and straightforward. This also proves that we don't need to spend hours at the stove to enjoy good bottles of wine.

Make sure your guests leave with lots of ideas that you will bring to life for them. Perhaps a first which we hope will become a habit. A family and friends meal around your dining table, with great food and perfect wine pairing, is our most popular setting. A live example of how easy it's possible to transform an ordinary evening into a memorable event.

With all of that in mind, the evening as to be fluid and enjoyable, as if it was meant to be.
With over 1000 wine tasting and events under our belt, we know what works and what doesn't. That's why we like to have a chat with you before your event, or better still, visit your place for larger audiences.
That it is you who provides the food, or Vin and Wine Catering service, let's work together to make sure your event will be the best they ever had. 😊


Excellent workshop. About the diversity of wines and their qualities, I learned more in 2 hours with Dany than in 25 years.


Our evening with Dany was exceptional! We opted for the tasting with food and wine pairings. Everything was fresh and delicious! His passion for wine is contagious. :) Our guests all enjoyed the experience. We strongly recommend his services for beginners as well as great connoisseurs.

For Tips and Offers
Follow us on social networks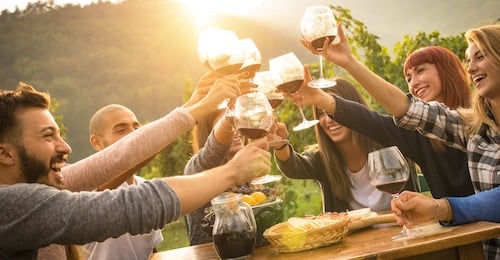 Help your friends have a great time.
Share this page! 🤗
Stay inform with our latest offers