Wine tasting at your HOME - Montreal and Regions
Perfect for
➜ Learn abour wine
➜ Birthday parties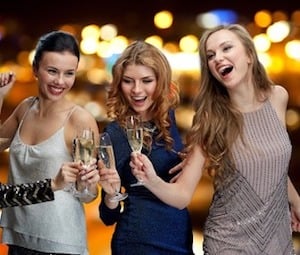 Bachelorette Party
Start the party in STYLE
Range of sparkling wines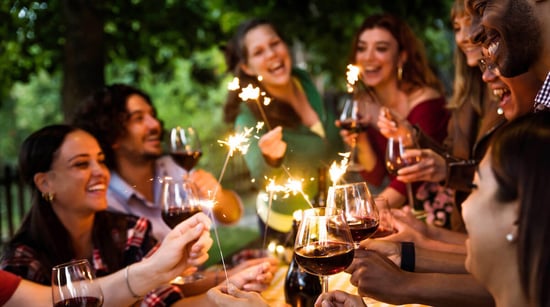 Birthdays, Parties
Celebrate in style
Unforgettable evening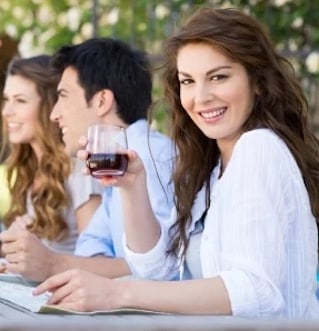 Learn about wine
Edutaining
Original Evening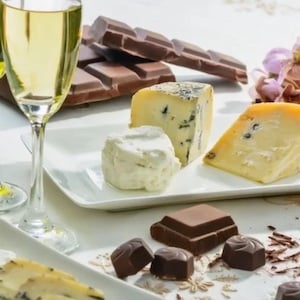 Wines and Cheeses
Discover this Classic
From Fromagerie Hamel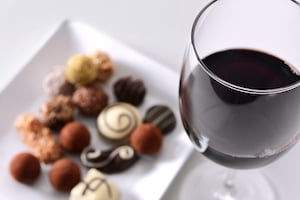 Wines and Chocolates
For Chocolate Addicts
Artisanal chocolates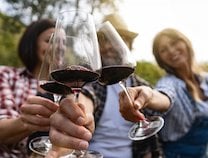 Organic and Natural Wines
Be authentic
Cheers or "to your health".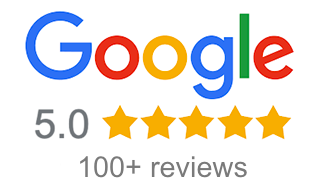 Our Catering Service
Make it easy on yourself!
We bring the wine and the food.
FROM ONLY $24 PER GUEST.
Wine pairing is an essential part of your tasting experience.
Don't miss out on the optimum experience!
Who better than Vin & Wine to bring you the best wine pairings?
Highest quality fresh food from the Atwater market, with whom we have been working together since 2011.
Find here our menu and more information >.
We arrive with everything you will need.
Including our porcelain plates and quality cutlery for $4 per person.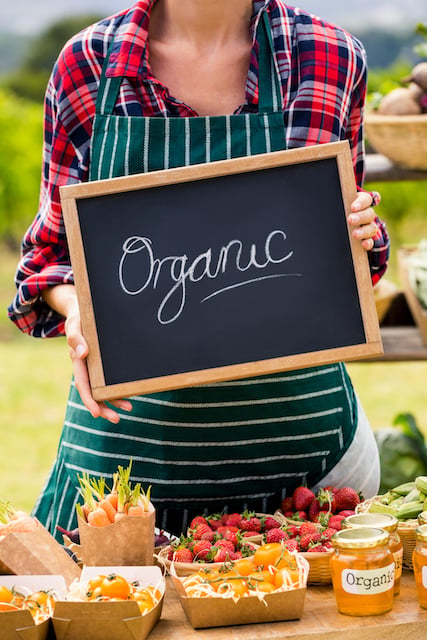 Our Wine selection
Our wines are easily accessible. This means that if you like one or more of the wines you have tasted, you will be able to buy if from any good wine stores.
As for its quality, we will prove to you that we have served you, only the best.
In other words, we will serve you wines of the highest quality in the $20 price range.
Want an extra special wine selection?
For an additional $20 per guest, treat yourself to wines in a higher price range than those included in the tasting.
Find out more about our wine choices here >.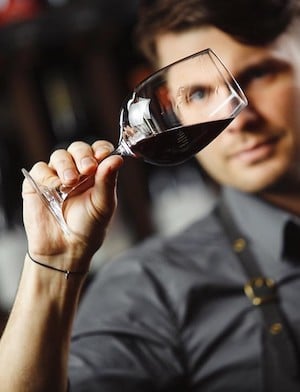 Exceptional Events
Vin & Wine is renowned for its unforgettable wine tastings / events, as mentioned here by our customers >.
FREE of charge, we will personalise your event to a "T".
That is it for an Anniversary, Birthday Party, Get-together, Bachelorette, Office Party or other, Give us as many details as possible so that we blend in your event, not the other way around.
It's your event! Make sure that it is PERFECT.
We offer EXCELLENCE as standard.
Your experience includes:
The assurance that each of your guests will remember YOUR evening fondly.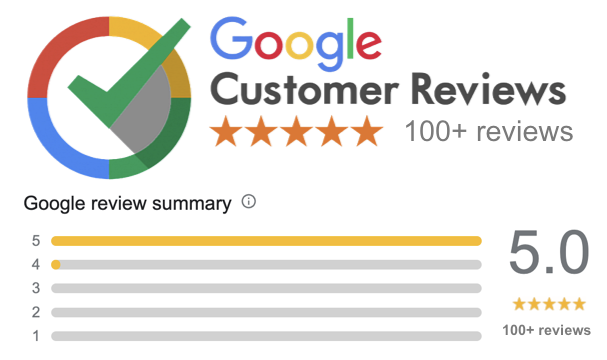 Frequently Asked Questions
Why book with Vin and Wine rather than another company?
Who will lead my wine tasting?
What's INCLUDED in the price?
What will I learn during your wine tasting?
Should I take a taxi home?
What's EXCLUDED in the price?

At your
Office
cafeteria

meeting room

dining room

Specialised Places
reception room
hotel
restaurant

Original Places
art gallery
sugar shack
vineyard

Private Places
at your home
garden
terrace
What some of our customers think about our Services.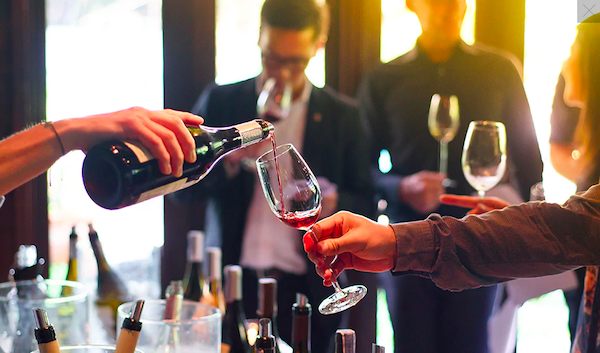 "Vin & Wine has taken the food and wine pairing experience to a whole new level. Gone are the days when the standard bottle of white or red you served with a meal did the trick."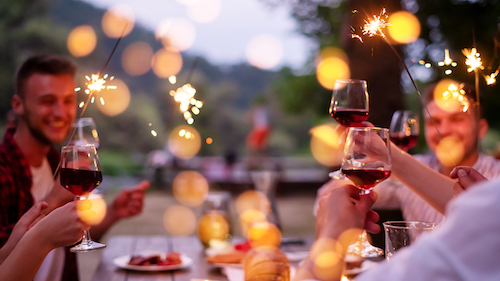 Wanda
As a Birthday Present
"The wines were amazing, and the price was right! It was a fantastic birthday present that my husband (and our guests) will remember for many years!"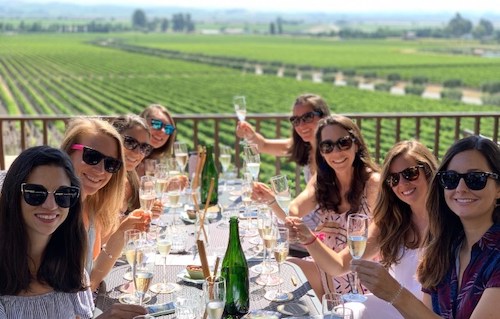 "What an exceptional evening! As with every event that Vin & Wine organizes, I came away from this both taste and olfactory experience. Dany is a sommelier who is passionate not only about wines, but about everything that revolves around this divine beverage. It's an experience to live and relive! I highly recommend it. Thanks to Dany for sharing some of your knowledge with us."
Stay inform with our latest offers
To receive our latest offers