Birthday Wine Tasting Events | Unique Party Experiences
Montreal & Regions
Celebrate your
Birthday in Style
Welcome to Vin and Wine, where we turn ordinary birthdays into extraordinary moments.
Imagine celebrating your special day with a touch of sophistication and a hint of adventure – that's what our unique birthday experiences are all about.
We specialize in crafting unforgettable wine tasting events tailored specifically for birthday celebrations. Whether you're planning an intimate gathering with close friends or a grand soirée, our team of wine experts and event planners are here to create an experience that's as unique as you are.
Treat yourself to a Wine Tasting at Home
We customize our services to accommodate groups of all sizes and types.
It includes
4 to 10 wines

2 to 4 hours of animation

Wine glass rental
+
An Experience Wine Expert will guide you through the tasting
Ability to propose your favourite varietals or other preferences
Tasting notes in the form of a mobile application
Standard event duration: 3 hours
We strive to be flexible according to your needs so that your event is perfect.
Your wine-tasting journey
What unfolds after you've made your reservation, either online or via phone?
Part 1: Your
Confirmation
You will receive a confirmation of your reservation by email. If you haven't received it, see your spam or call us at 514-463-1140.

The date you have reserved will be kept on hold for you, to give you time to see if it fits with your guests.

FREE of charge
NO obligation – cancel anytime

Once you're happy to proceed, a deposit of $100 will be required. Either by ...
Part 2:
Preparation
We will gather as much information as possible to ensure the success of your event. Like...

Choice of your package: Intro, Grand Tasting or VIP.
Choice of food: yours, our Catering Service, or another.

If yours or another, we will need the full menu, so that choose the wines accordingly

The context: a party, a birthday, anniversary, or other.
The atmosphere: relax, friends, family, or other.
The place: at home in the dining room, in the garden, at a restaurant, etc.

The exact address with a Google Map link is ideal as well as the parking arrangement.

How many people you are expecting

The final number of attendees can be confirmed up to the day before your event.
Part 3: The
Arrival
The wine expert will arrive 10 minutes before the set time of the start of your event.
He/she will need a small table or a corner of the kitchen counter to open the wine bottles.
He/she will place the wine glasses, provided FREE by Vin and Wine, around the table(s), with a pen and tasting note sheet.

Please note:

Make sure to make a space for the wine expert so that he/she can be seen and heard by all your guests. Usually at the end of the table.
He/she will be eating with you. To guide you through the pairing, he/she needs to know what the food tastes like.
If you have children, find someone or a dedicated person to entertain them in another room while we do the tasting. It will save you a lot of frustration.
Part 4: The
payment
Because we guarantee the quality our services, the payment is only at the end of your event.

If you exceed the included hours, $75 per additional hour will be added to your final charge.

Our favourite methods of payment, in order of importance, are…

Cash
Debit card
Credit card (Master, Visa, Amex, Apple Pay)

We use a Square device connected to our iPad.

Tip/service is expected unless you're not satisfied with the service provided.

If that's the case, please feel free to verbalize it and will be happy to forfeit our service charge.
Final Part:
Keep in touch
This is only the beginning of your Wide World Wine Journey, a sound and solid basis of wine knowledge to expand upon. And we certainly have all you need to guide you through.

Keep in mind that we won't sell you anything at YOUR event. This is NOT a Tupperware party! 😊 But, if you want to know more about the following, don't hesitate to contact us AFTER your event.

Our follow-up workshops and events.

We have 4 more courses you and your guests can build upon. Learn from where you left off.

Books
Carafe and wine glasses.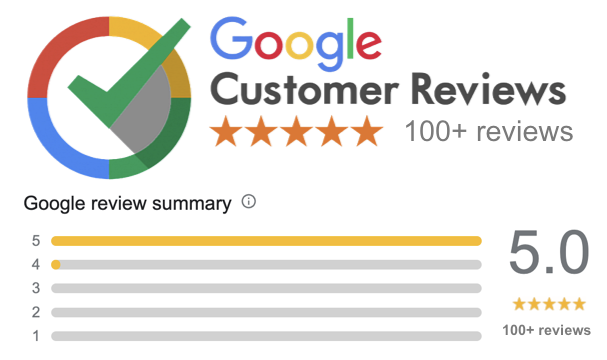 Vin and Wine has
an unparalleled experience that GUARANTEES your PERFECT Birthday Party

1,000 +
Wine tastings in Quebec & Ontario

14,000+
Participants / guests since 2011


Excellent workshop. I learned more in 2 hours than in 25 years about the diversity of wines and their qualities.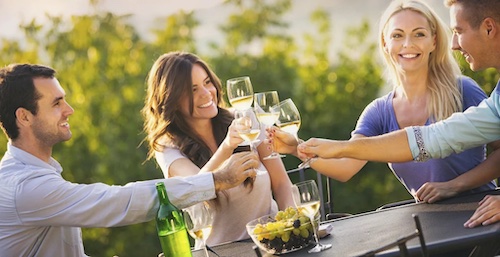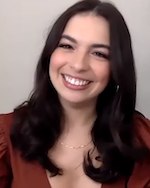 Maria R.
Her birthday Paarty
For those of you who love wine, workshops with Dany are a must. The experience truly changed the lives of myself and guests. --> I hired Dany for my birthday - it was a great experience! I opted to do the wine tasting at the restaurant Le Bleu Raisin. To say that the experience exceeded expectations is an understatement. We learnt so much about identifying high quality wines and important food pairings.

To learn more about wine
Follow us on social networks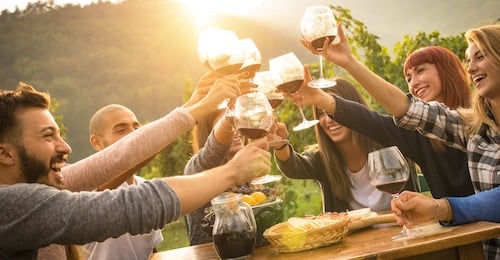 Together, let's uncork the magic of unique celebrations. Share the joy with your friends and family by spreading the word about our extraordinary birthday wine-tasting experiences!
Share this page below ! 🤗
Stay inform with our latest offers